Now Open Thursday to Sunday from 9AM - 3PM!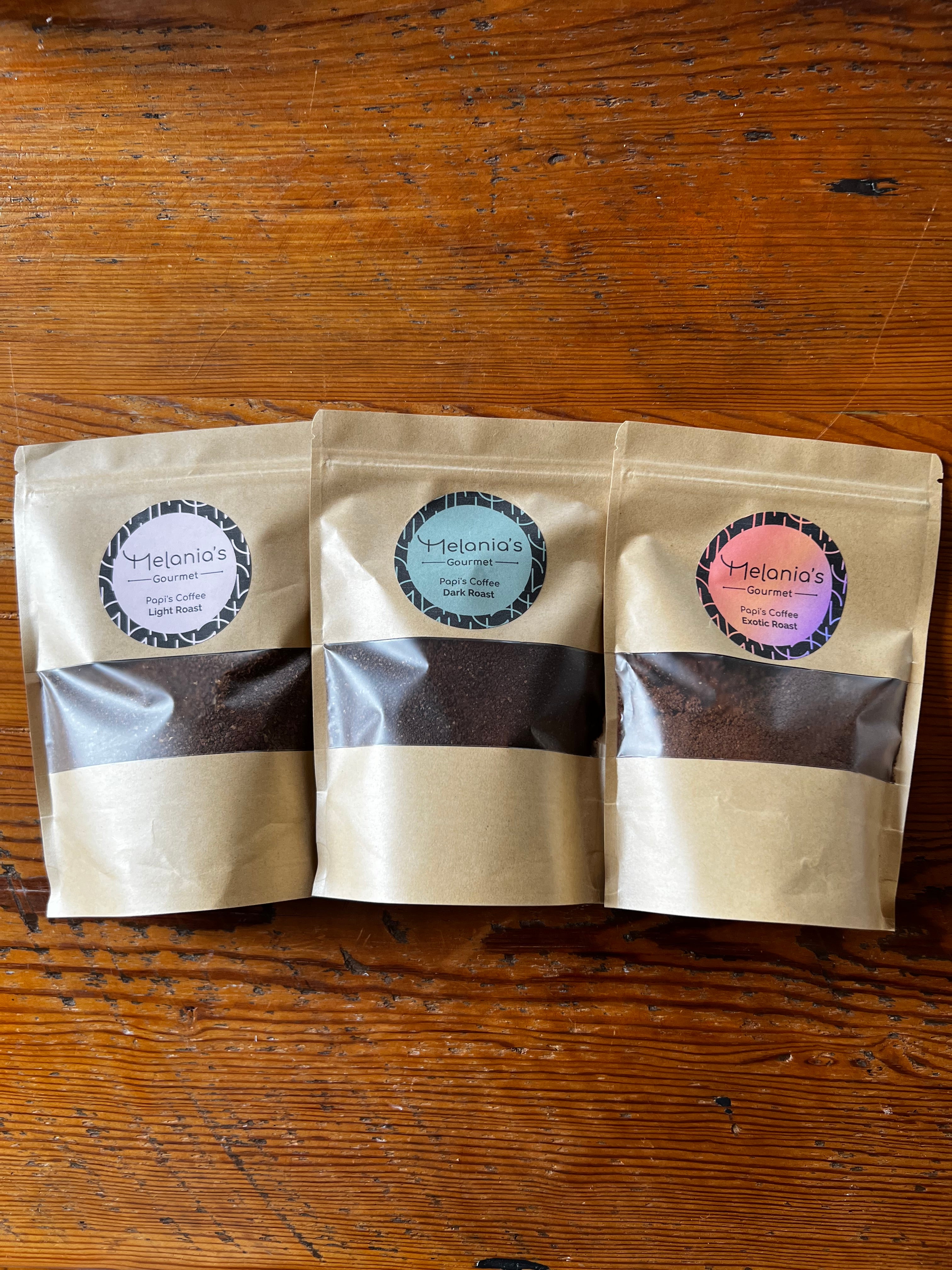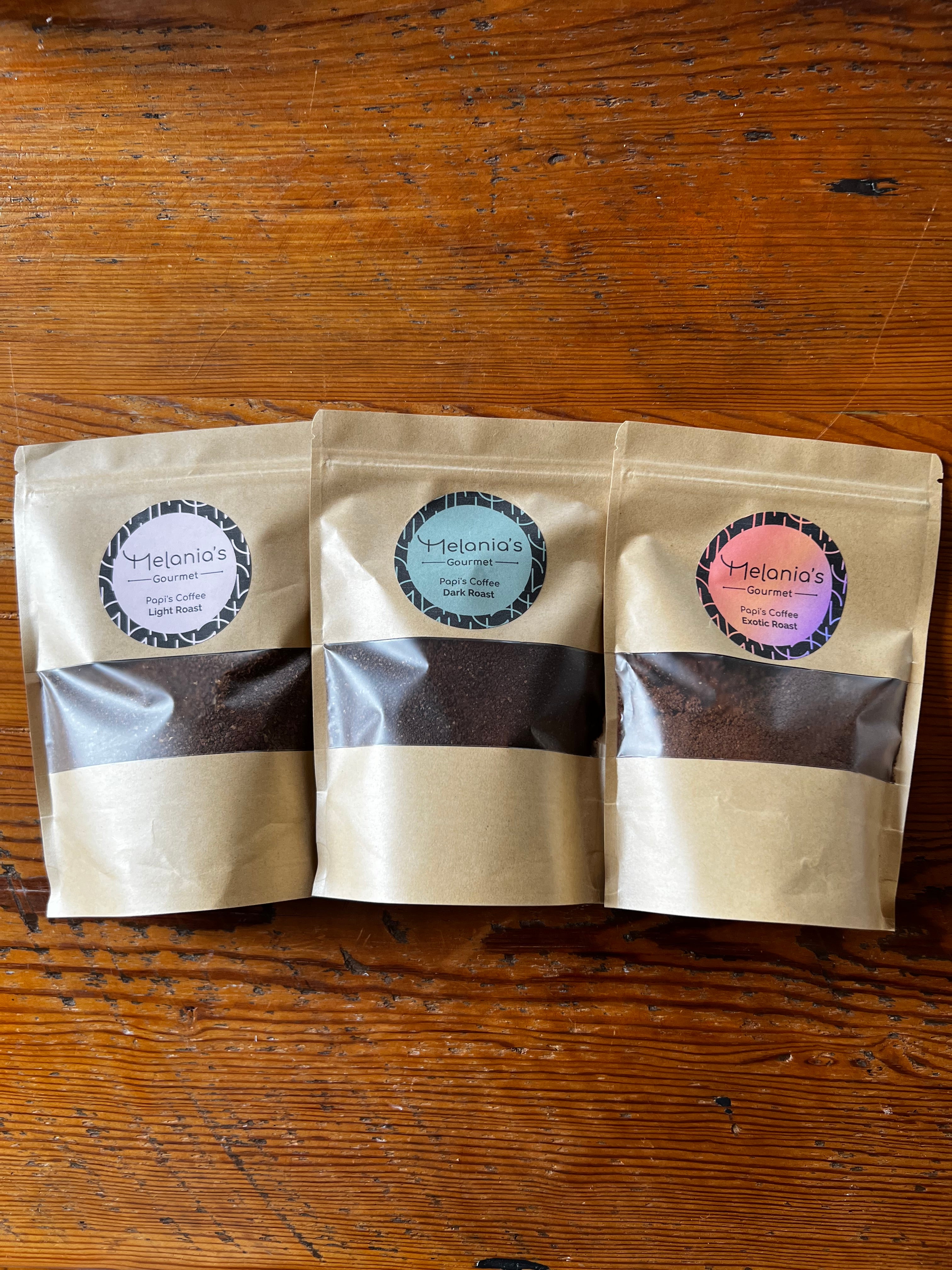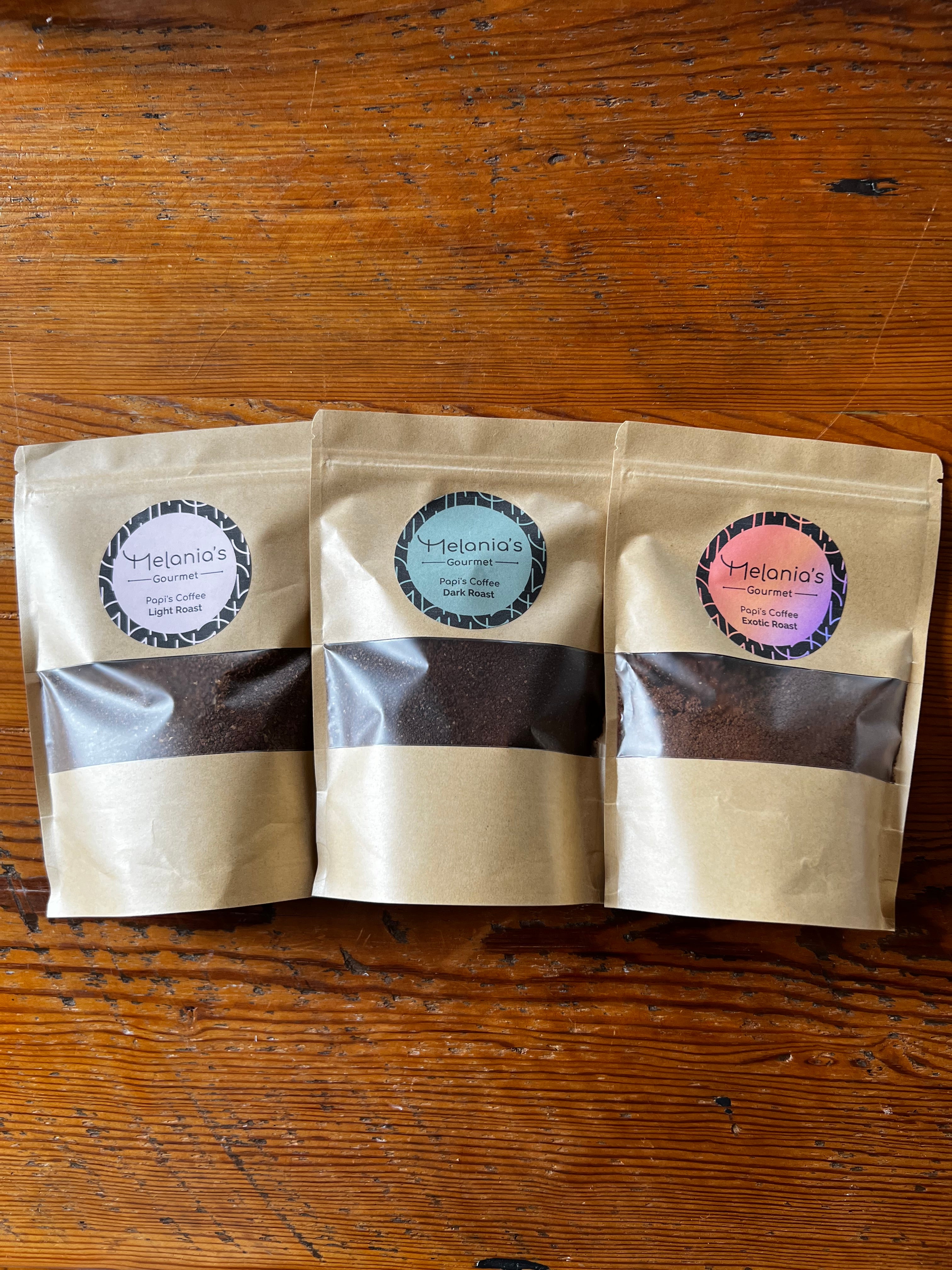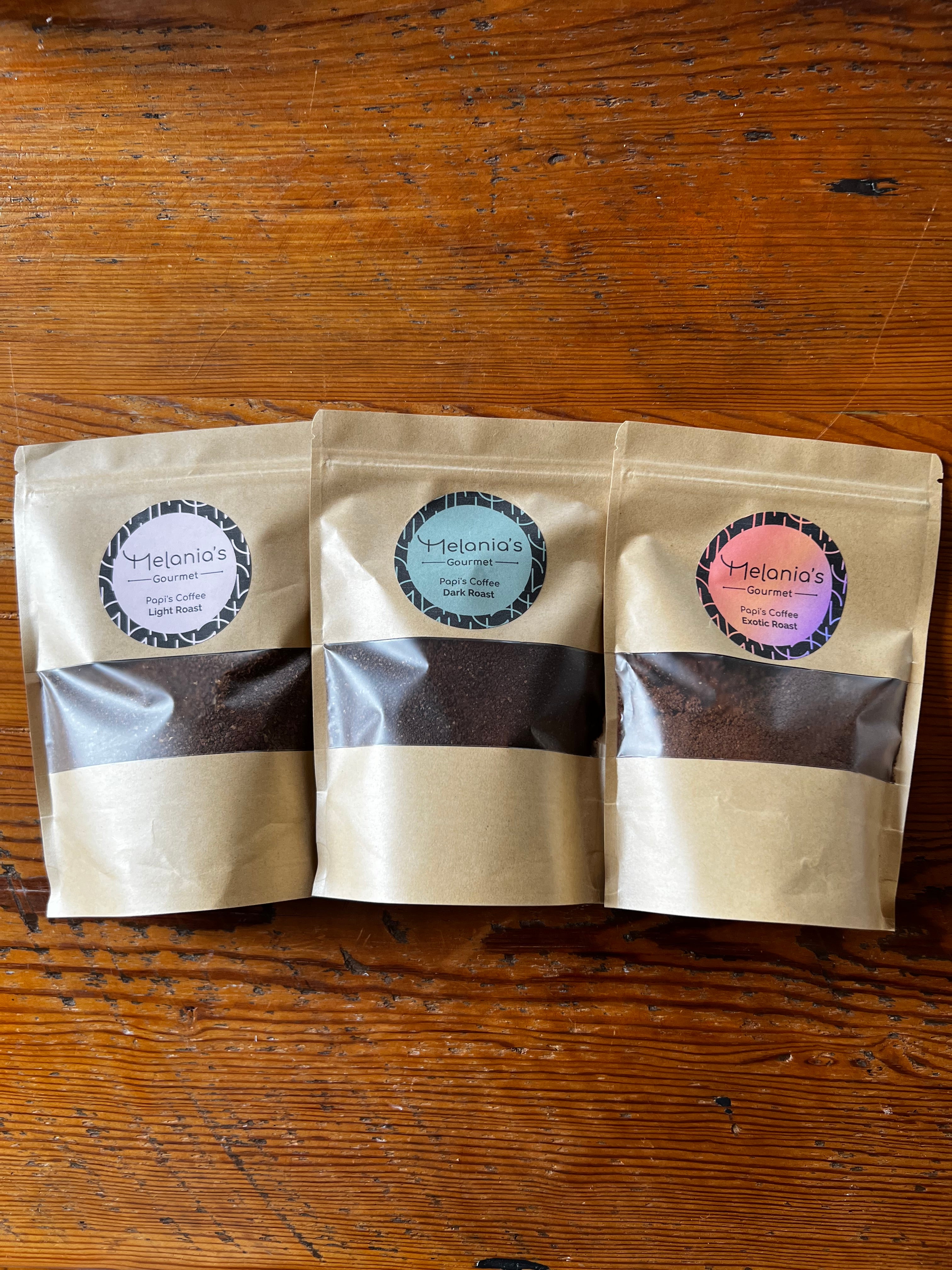 Papi's Coffee - Connoisseur Collection
Embark on a curated journey with Papi's Coffee collection, a tribute to the discerning palates that relish the finer things in life.

Encompassing light, dark, and exotic roasts, this assemblage promises a rich exploration of flavors, embodying Papi's own penchant for quality and taste.
(3) 5oz bags.